I was tagged by the lovely Claire over at French for Cupcake for "

10 Thin
gs T
h
at Make You
Happy

". I'm having one of those weeks where everything is going wrong and I'm working so many hours while full of cold, it just can't be a good outcome however I think focusing on what does make me happy is a good way
to get through the next few days.

1.

Cookery
.

I love to cook as I've said before, I also love to bake however my cookery recipes are much more successful than my baking. It's a good job I love to cook as my boyfriend takes a lot of filli
ng up.
No one ever taught me to cook, in fact my mother is quite a useless cook and while growing up we lived on f
reezer food. Wh
en I moved out I started to experiment and eventually it became a hobby of mine. I look forward to my days off when I
have time to make something special but thanks to
Nigella Express and Delia Cheats I am able to make quick and delicious foods on the nights I do get in from work late. I even love to f
ood shop and love experimenting with different foods. I've recently found a love for pork chops and tuna st
eaks. Unlike most
peopl
e I actually relax while cooking and feel
accomplished when I create something delicious.
2. Trixie & Smokey.

After over a year of nagging on the 1st April 2009, the boy finally gave in and bought me two gorgeous little gerbils from Pets at Home. We spent a week searching for one that had them in stock as they're like gold dust. In Sunderland we finally found some and spent £80 on getting a home for the
m and everything el
se they needed. Smokey is so named for her grey and white colouring and Trixie is named for the fast she's fast and jumpy. They're both incredibly cute and they ea
t lots including shreddies and peanut. When I'm really sad t
h
ese girls never fail to put a smile on my face.
3.

Lush Baths
.
At the end of a stressful day I love nothing more than getting home and running a hot bath filled with my favourite lush products. I've been a lush fan for many years and can still remember t
he first lush product I ever bought, it was a fairy jasmine bathbomb. Nowadays I tend to buy a set few items to mix together to make the perfect bath. I love Ma Bars mixed with a Butterball bath bomb or a creamy Candy/Candy Cane teamed up with Sakura or Think Pink. Other products I like are Honey Bee Bathbomb and Marshmallow & Dreamtime bathmelts which are excellent for an extra bit of pampering. After a lush bath I always feel so much more content and relaxed.
4.

Travelling.
The other half is convinced that I'm a travel whore as I always feel the need to have a holiday or some sort of adventure booked. This probably true. I can't help but feel that I always need
to know I'm going to be go
ing somewhere, no matter how close or how far it is. Last year for my twenty first we went to New York, it was amazing and one of the best experiences of my life. This is one of my favourite pictures taken in Time
s Square. There are so many places I still want to visit I just wish I had more money and didn't have to use my very little pay on such frivil
ous things as rent and bills.
5.

Spending Time With My Family.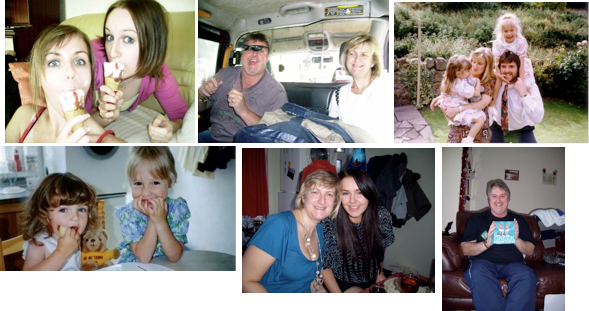 While growing up I never got on with my family, especially my dad and my sister. All three of us are quite a like and therefore clashed making my mother torn between us all. Nowadays since I no longer live at home I appreciate them so much more and even miss being at home and feel I miss out on the day to day things I hated while I lived there. My sister, mum and I are so close and we talk to each other so more than we lived under the same roof. I also now have so much more time for my dad, he gets on well with my boyfriend and my sisters and because he finally has men around to talk to he's so much less of a stresshead. I love my parents so muc
h that this year the b
oy and I are flying out to spend the second half of their h
oliday with them. I can't wait to see my mums face.
6.

Books & Reading.
Ever since I was a little girl I've loved a book. I'm an incredi
bly fast reader when I want to be and have been known to finish an over 600 page book in less than a day (yes I am talking about Harry Potter). I have a few favourites that I enjoy reading over and over again but I tend to only read books once and only keep books I really really enjoyed. I love to buy books cheap from charity shops, it's one of my secret pleasures. When I lived in Lincoln there was an Oxfam dedicated to books, I loved it. This photo depicts the books I have yet to read on my bookcase.
My favourite genres are mystery, chick lit and fantasy.

7.

Disney.



Whenever I'm feeling down and on my own in the flat I start watching disney films. When I was ill in bed a few weeks back I watched lots back to back, it really helped and really cheered me up. Disney films and Disney in general takes me back to my childhood. I was brought up in a cotton wool Disney filled world, both my parents were huge Disney fans and every Christmas we'd receive half the Disney shop so watching the films reminds me of the happy childhood I had. I now collect Disney Couture Jewellery and I'm desperate to find a cheshire cat teddy bear, the old pink and purple striped one. Anyone know where I can get one?
8.

Visiting Friends.

One of the travelling adventures I'm often planning is visiting friends. I'm pretty unlucky in the fact that none of all but one of my close friends live miles from Newcastle, it's a cause of gre
at inner torment as I miss them all so much. I look forward to the great times we have when we're together. I am fortunate however that three of them live in one area so I can visit them all at once. Tonight I booked tickets down to visit my best friend and the two closest girls I have from uni at the beginning of March and there have been great plans made already. I feel so lucky to have such great friends in my life, e
ven if I don't get to see them enough.
9.

Shopping.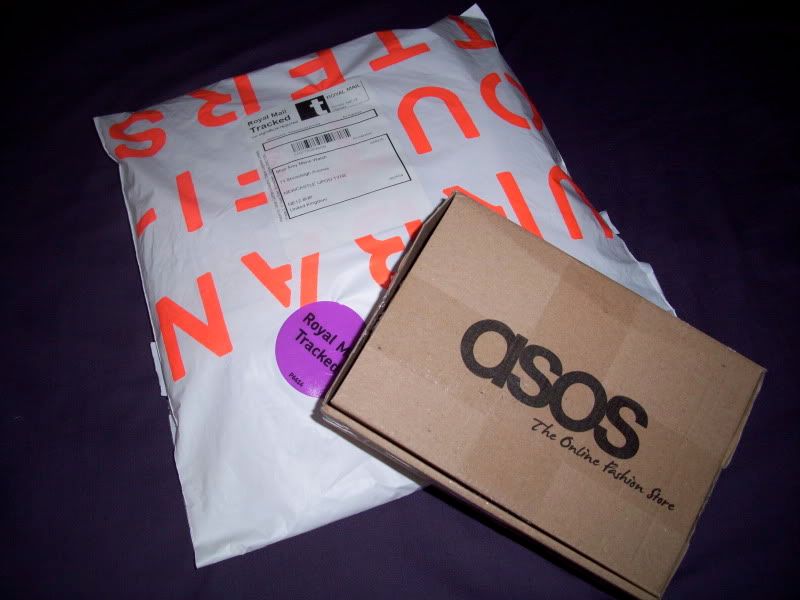 Since attending college in Newcastle I've developed a huge passion for shopping. It's sad to admit that I didn't do anything special with my student loan but spend it on clothes and make up (and alcohol of course), part of me wishes that I went travelling with it but that still hasn't curbed my shopping addiction. My favourite high street shops are Topshop, Accessorize and Urban Outfitters but I do love a Charity Shop or Vintage Store. I also have a weakness for ebay. Whenever pay day rolls around I have to admit I do have a list of things I want to buy. Well every girl has a right to shop!

10.

Patrick.

Of all the things and happenings, Patrick is the one thing guarenteed to put a smile on my face. Yes we have our ups and downs and we're far from perfect as one minute we can be at each others throats and the next minute we'll be discussing marriage and kids but that's what keeps the spice going and it proves that it's all worth fighting for. Our relationship can be described with one quote from the movie The Wedding Date, "

I'd rather fight with you than make love with anybody else.

" Because it's true, although we do have our spats, he's the guy I want to be going to bed with every night.

Now, I'm supposed to tag 10 people, but I've tagged 8 instead, Jess at jessticlesxoxo, Rani at Cupcake Couture, Emma at Plum Dressing, Sam at samanthajanex, Laura at A Daisy Chain Dream, Sarah at My Little Life, Roxy at Roxxy Belle & Suze at Wish & Spoon
.
Happy Pancake Day everyone.