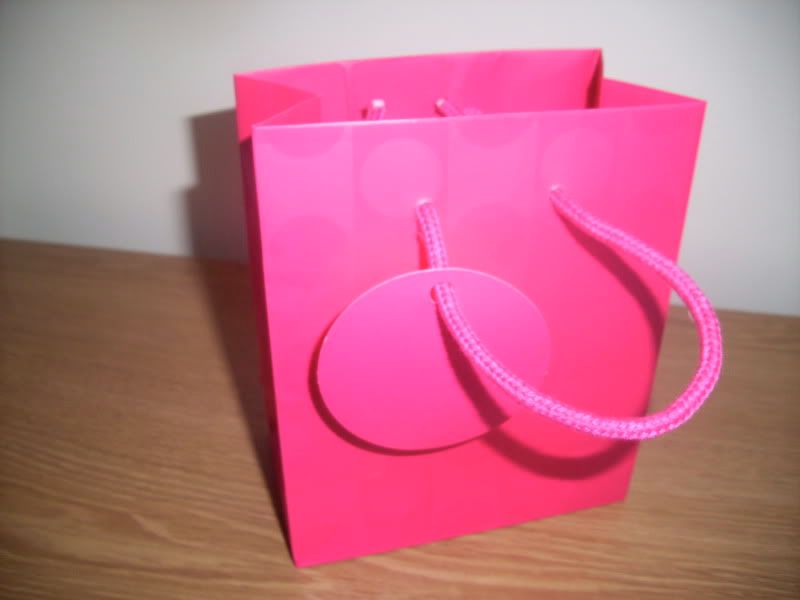 What could be in the bag? Hmm? It is finally time for the first ever

Seventy Seven Give Away

!

I'm sorry I have been absent for most of the week. I've been so busy and so tired! I got a new job finally which means I will be busier but it hopefully means I'll have more evenings off work and can finally get into a routine. The best part of all I will finally have some more money! Today is my first shift but it's al
l paper work. The boy has also text me to tell me has been offered night shift which is more hours and more money. It's only for six months too so it hopefully means we will soon have a bit of money behind us! This give away is to celebrate not only reaching 25 follows (however we're now up to 35+!) but also to celebrate the fact that hopefully my life is starting to improve. We can be hopeful.

So what IS in the bag?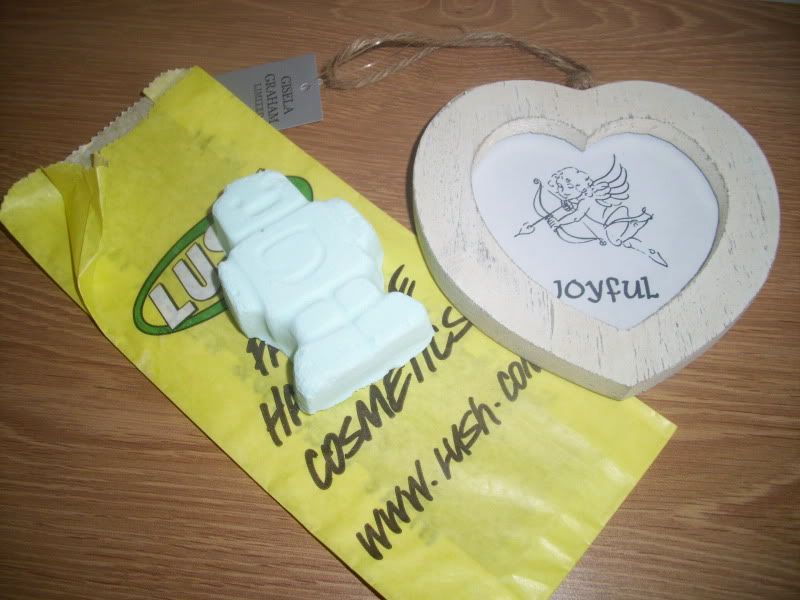 My first give away consists of a beautiful pho
to frame I bought fro
m Serendipity in Eldon Square. It's one of my favourite shops and somewhere I frequent once a week. At the moment I'm currently trying to make our flat look more like our home and this shop sells some of the most beautiful house hold things. It also sells very unique cards. It is also excellent value for money. I bought very cute signs for different rooms at £1.99 each!

I'm also throwing in one of Lush's new bath bombs, Ikle Baby Bot. I think it is supposed to be for children but it smells gorgeous and the one I've used made my skin really soft (again reasons why I think it's probably a childrens one).

To enter, all you have to do is leave your

name

, your

email

& your

blog

link if you have one.
The winner will be selected by a random number generator. Closing date for this is

5th April

. Good luck everyone!